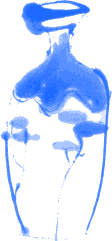 UPCOMING SAKE SEMINARS & EVENTS
Click here to sign up for our "Tokyo Seminar &
Event Notification List" to receive automated email updates on upcoming sake events.



SIGN UP FOR THE TOKYO SEMINAR LIST
In addition to our free monthly newsletter, we also offer automated email updates that inform you of upcoming sake seminars and sake events in Tokyo, nationwide, and abroad. Click below button to subscribe. Unsubscribe info included in all mailings.

If button fails to work, click here.

Announcing:
The 2013 Sake Professional Course
to be held in New York City, May 8~10, 2013
A three-day, intensive sake course, replete with comprehensive lectures, directly applicable tasting sessions, and certification testing. Learn more here. No sake stone will be left unturned! For more information, send an email to sakeguy@gol.com .